...my blog!
Next Thursday, June 20, is my blog's first birthday!
To celebrate, some amazing bloggy friends are helping me with a giveaway so I can shower a lucky winner with gifts on my blog's birthday!
Here's what you can win...
I'm doing my One Wonderful Night prefix & suffix pack... it's one of my best sellers!
Holly from Crisscross Applesauce is giving away a $5.00 TpT gift certificate.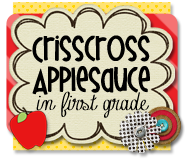 Courtney from
Swimming into Second
is sharing her Common Core State Standards pack for your grade level.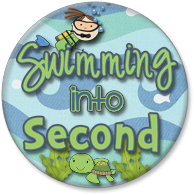 Kelley from
Teacher Idea Factory
is giving away her Wild West math reading pack.

Ginger at Ginger Snaps is also giving away a Common Core pack for your grade level.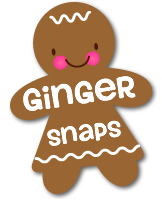 Patty, the new grandma, at Second in Line promised to share a new freebie!
Ashley at Just Reed is sharing her best selling Kevin Henkes author study.


Sandy at Ms. Fiorini's Stadium is giving away her fiction and non-fiction "Walk and Talks" and bookmarks. I have both the fiction and non-fiction "Walk and Talk" sets and my students LOVE LOVE LOVE doing them!
Hadar over at Miss Kindergarten is offering two great items... her "Cooking Up a Great Year" craftivity AND super cute "Garden Buddies" template!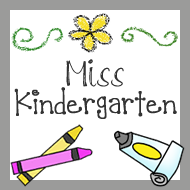 Elisabeth from The Adventures of Miss Elisabeth is sharing her Charlotte's Web Companion Pack.

Lori from Teaching with Love and Laughter is giving away Writing Topics Cards.

Tammy from Primary Paradise is giving away her sweet Smore 10 Frame game.
Hope over at Second Grade Shenanigans has offered her "Go for the Gold" back to school pack... it will work for any grade level!
From Janaye at Tales of Frogs and Cupcakes you can win an awesome tangram pack!
Mel D. of Seusstastic Classroom Inspirations is giving away FOUR of her awesome Candy Land games- subtraction, addition, numbers 50-100, and next number.
Sara from Smiling in Second is giving away her Writing Mini-Offices!

And Jen over at the Teacher's Cauldron is sharing her best selling Habitat for Sale activity pack.
You can enter on Rafflecopter and can earn 1 entry for liking my blog on FB, leaving a comment, and following each of our blogs and TpT stores. I also think this is a great way to discover new blogs!

AND... for my blog's birthday, I am making my birthday flippy book free at TpT... so be sure you check back here to get the link on the 20th!

And... I've got everything in my two shops at 20% off until my little blog's birthday is over- the Teacher's Notebook sale is on today and TpT starts on Saturday!