It's
Three for Thursday
today and we're sharing our top three fonts, blog, and online resource!
My favorite font

This is tough as I have LOTS of fonts that I LOVE LOVE LOVE! I have over 1,000 on my computer... I'm addicted! My four favorites are...
My favorite teaching blogs

Another hard one! There are so many wonderful blogs out there and I just love peeking in to everyone's classrooms to see what's going on! I love the sense of humor and "voice" that these ladies put into their blog posts, so three of the blogs I frequently visit are...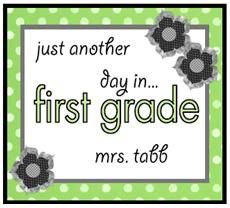 My favorite online resource

I really enjoy
Proteacher
and
The Second Grade Teachers' Club
... nothing better than teachers coming together to share ideas, resources, and support!
Last... a little freebie!

I brought home a HUGE stack of picture books last night so I could start working on reading and writing activities for the first week of school. Since I'm looping with half of my class, I am *nervous* and excited and creating lots of brand new activities to share with them since they already did a lot of my favorites last year.
One thing that I LOVE to do is read the book
How to Lose All Your Friends
by Nancy Carlson. If you've not read it, it is so funny! It's a guidebook of sorts on how to be a huge jerk so you can lose all of your friends. When I read it, I love to be very matter-of-fact about the text and the kids laugh and can't believe someone would even consider doing any of the things in the book!
In the past we've done a
class book
of how to gain and how to lose friends, but I have two other class books planned for the first week, so this year we are going to do a T-chart of ideas on how to make or lose friends.
I made these "headers" for each column. Feel free to grab a copy for yourself! :)
Tomorrow the Blog Hoppin' linky party is for free resources and I've got a class book to share to go along with the book
I Like Me!
also by Nancy Carlson... so stay tuned! :)